Know About The Best HOTEL BOOKING Websites
Searching for A hotel on hotel booking website, this is like Finding a diamond from the sea.If you are worried about all these things then don't worry, I'm trying to make this problem a bit easier.
because it feels very bad when we spend a lot of time on the internet for searching and searching but in result what we get ???
Just dissatisfaction.
There are many online hotel booking websites in the whole world and The first thing they all do is their very best publicity so that people are attracted to it easily.
Now, the question is, which is the best and it's hard to find an answer as currently "best" varies with
the type of Services Including our expectations and our pocket too, but in the recent era, there are several websites available that deal with all your expectations and they are focusing on your pocket with their best services.
Other than that they continuously come up with promotional ideas and I will not be wrong if I say that on Daily Basis they come up with good promotional offers that attract you.
But one thing that is common to all is that they all want their guests associated with them in future, that's why they try to deliver a unique flavor of hospitality.
Category wise, there are a lot of hotel booking websites, so I tell you one by one
              Affordable or Budget Hotels
This category alone constitute a majority of the online hotel bookings being done, it includes website like
OYO
MakeMyTrip
TREEBO
goibibo
booking.com
and they all are the best websites for budget hotels and their services are too good.
In all the websites, I love OYO, MMT but mostly I love BOOKING.COM, because it provides the best deal and most of the time you have to pay on hotel directly, that kind of payment option with the same hotel might not be available on other websites, this is what I love a lot because in this situation amendment (any kind) is not a big issue  but in some websites, if you have booked the hotel with the wrong name and the hotel category is nun refundable, then you have to understand that this is a scary puddle for you.So be careful about this.
Apart from this, many such options are also very prevalent in which people get home and this idea is spreading very fast, such as:
Airbnb
Airbnb is an online marketplace and hospitality service, enabling people to lease or rent short-term lodging including vacation rentals, apartment rentals, homestays, hostel beds, or hotel rooms.
the best thing of this category is that you can feel like you are at home in the nominal price.
Couchsurfing-
https://www.couchsurfing.com/
It provides a platform for members to stay as a guest at someone's home, host travelers, meet other members or join an event.
Despite being away from your home, you will not be able to feel yourself away from home, that's what these websites do.
But if you are a newly married couple then you should go for another option.
Travelguru homestays.
Travelguru.com features the largest selection of hotels across India. The range of hotels includes luxury, five star, three star and budget hotels.Travelguru.com is one of the earliest online travel ventures in India.this is one of the best hotel booking website of this category.
Find hotel at last minute (grasping at straws)
 but here you will get the best deal
These categories can make you a lot of relief if you have reached a new place without any booking, these sites give you the best deal at that time.some of the sites are-
lastminute.com
Nightstay
SavvyMob
booking.com                                                                                           
                             Hostels
This is the best category for stroller
If you are a stroller then these websites are for you and you will not believe but such deals will not meet you from anywhere.
I would say you that if you are going to roam somewhere for the first time And your budget is very low and you are looking options for staying somewhere else, then you can stay here for 1 or 2 days and you can serch whatever you want.
And if you have a large group then you should definitely go for it.
Hostelworld –   It is the largest online hostel-booking platform, sparking social experiences around the world.
Hostelworld has over nine million reviews across 35,000 properties in more than 170 countries, making the brand the leading online hub for social travel.
This is one of the best hotel booking website I have ever used, just by searching at any location you can understand how reliable it is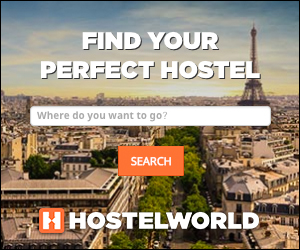 Zostel–   Zostel is India's first and largest chain of backpackers. The chain of hostels has a presence across 19 locations in India and Nepal namely Spiti, Manali, Mcleodganj, Dalhousie, Bir, Rishikesh, New Delhi, Agra, Jaipur, Udaipur, Pushkar, Jaisalmer, Goa, Gokarna, Varanasi, Khajuraho, Ooty, Chennai and Kathmandu in Nepal.
   Make hotel prices at your own quote
              (bid for your stay)
Findmystay–  They introduces the concept of Reverse Bidding to the Hotel Booking Industry in India! they decided to let the customers choose their price. Hotels get to sell their unsold inventory and the customers get to experience Luxury and Comfort for Less. You can call it a disruption of its kind. They call it their Job.
(We all know that hotels have rooms that go empty every night. To find guests and fill these rooms,
especially within the next 60 days, is really hard and expensive for the hotels. so they connect these hotels
with people who are looking to get a better price.Together customer and the hotel agree to a special price. And that is why customer gets a great deal and the hotel gets a new guest, It's really that easy, and everyone wins.)
                     Hotel Metasearch
With the same hotel being listed at a large number of places, the main problem arises is how to find the best channel for booking a hotel. That's why a new category came up with a name Hotel Metasearch engines, which compares the prices of hotels across different sites and enables finding the best deal.
HotelsCombined.com-HotelsCombined is a hotel metasearch engine founded in 2005, with headquarters in Sydney, Australia, you can easily search for any location and get the best deal from the lots of websites.it is a search engine to search hundreds and thousands of options for your Local or overseas trips.
KAYAK
KAYAK is available in over 40 international sites and 21 languages. Each year they process 1.5 billion queries for travel information, KAYAK is an independently managed subsidiary of The Priceline Group.
Ixigo-ixigo is India's leading travel search marketplace. From flights, hotels, cabs to trains, buses and holiday packages they got it all covered. They even have their own Trip Planner.
Trivago–  Trivago, is a German multinational technology company specializing in internet-related services and products in the hotel, lodging, and meta search fields. Trivago was the first hotel search engine in Germany and is one of the fastest growing companies in Germany.
TripAdvisor–  is an American travel website company providing hotels booking as well as reviews of travel-related
content. It also includes interactive travel forums.
Hotelsyeh–
Hotelsyeh company is relatively new in India but looking very promising. They are conducting their business very ethnically and their operations are very smooth.You can find vast collections of Cheap, Budget & Luxury hotels here.
This was the list of some metasearch engines that give you the best deals.
          Flexible check-in & check-out
sometimes we have a lot of trouble because of check-in and check-out time,many-times it happens that we live in the hotel for some hours but we have to pay full money and in this way, it seems that our needs are being exploited.
But in this category, you can book your hotel at any time you want and then you can book hotels for a limited time too.some of the websites are-
MiStay–    MiStay is an attempt to empower people to achieve their travel dream.
This category is best for business class.
These were the categories where different websites compare from a lot of options and it's up to you to choose one of them. But sometimes hotel directly gives you some good deals, you can find out from here
                                                                                                                                                                  Hotel Chains
Budget Hotel Chains like
Ginger-Ginger Hotel is a part of Tata Group. It is one of the most popular and luxurious budget hotels in India
Lemon Tree-Lemon Tree Hotels is a hotel chain company based in India. Incorporated in 2002, the company
owns and operates 40 hotels with over 4100 rooms in 23 cities of India. Lemon Tree Hotels was founded by Patu Keswani in 2002
Mango-they are 25 hotels in all over the India but they break expectations because the expected simply isn't good enough anymore.
Fortune park-Owned by one of the most trusted brands in India ITC. Fortune Park is the budget hotel brand of ITC and has more than 50 hotels in this brand.
IBIS-IBIS Hotels is a big international brand for an economical stay.They have more than 2000 hotels worldwide including India and provide comfortable and luxurious stay.
Formule1— Self-service Rest Assured hotel concept by the world's leading hotel operator ACCORHOTELS, Formule 1, or hotelF1 in France, is an international chain of "super low budget" or "no frills" hotels.
etc.




 Mid-range Hotel Chains like
Pride-Pride Group of Hotels is a well known Indian Hospitality Brand growing in all metro & non-metro locations making its presence in hospitality.The Pride Group of Hotels owes its genesis and successful growth to Mr. S. P. Jain , who steered his conglomerate into the Hospitality Sector, after carrying out a thorough study in the year 1988 by inaugurating the group's first hotel in Pune, Maharashtra.
Citrus -Citrus hotels are designed to offer a perfect magical experience. With more than 15 hotels across 10 destinations, you can choose to unwind yourself by the rejuvenating backwaters of Alleppey, as each of the Citrus, hotels has its own exclusivity.
Sarovar-Sarovar Hotels & Resorts is a privately owned hotel chain in India. It is the 3rd largest hotel chain
in India with 75 hotels across India and overseas. The company is affiliated with Carlson Hospitality Worldwide
etc.
Luxury Hotel Chains:
Taj-Indian Hotels Company Limited branded as Taj Hotels Palaces Resorts Safaris is a chain of hotels and resorts headquartered at Express Towers, Nariman Point in Mumbai, which was incorporated by the founder of the Tata Group, Jamsetji Tata, in the year 1903.This company is a part of the
Tata group, one of India's largest business conglomerates
Oberoi-The Oberoi Group is a hotel company with its head office in Delhi founded in 1934, the company owns
and operates 30+ luxury hotels and two river cruise ships in six countries, primarily under its Oberoi Hotels & Resorts and Trident Hotels brands
Lalit-The Lalit Suri Hospitality Group, an enterprise of Bharat Hotels Limited is one of the India's largest and the fastest growing privately owned Hotel Companies. With headquarters in New Delhi, the group has twelve hotels over different regions of India and one in London. The motto of The Lalit is to keep high standards of limitless hospitality
etc.
Disclaimer- whatever I have written here, this is my own thinking.